Opening Hours: 8 – 5 PM Weekdays
Saturdays 10:00AM – 1:00PM
Directions: From Spring Garden, After Kensignton Oval towards Bridgetown, keep straight to traffic light junction. Turn left. Follow road to old ice factory on left, make the right turn and follow road to junction of Mason Hall Street and Baxters Road. Our Complex is in front of this junction.
Please fill out our easy form or call us. We would like to hear from you.
Contact Info

Star Products Ltd Baxters Road Bridgetown, Barbados Tel:
(246) 426-3066
Fax: (246) 426–7074 WhatsApp:
1 (246) 234-2770
Em:
[email protected]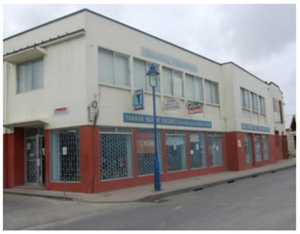 View of our storefront in Bridgetown, Barbados