About us at Star Products LTD
Star Products Ltd, located in Bridgetown, Barbados, was established in 1967 as a general distributor and commission agent, representing Yamaha products on the island. We are also a hardware store, selling power tools and hardware supplies.
We are agents for:
Yamaha Marine Products
Motorcycles & Generators
Makita Tools
Manufacturers of Venetian Blinds, wood and aluminum as well as Vertical Blinds
Yuejin Trucks
Friendly and helpful service
Also Repairs to Makita tools while you wait
Our staff here at Star Products has been serving the needs for Barbados motor sports enthusiasts for over 4 decades with great equipment and tools. Our customer satisfaction levels are very high. We thank our partners for their continued success in supplying Star Products with some of the highest quality, sharpest looking and best performing motorcycles, ATV's, personal watercraft, and jet boats in the motor sports industry today. We also thank our staff for producing high quality custom blinds and putting their best efforts in delivering to our customers the friendly and hospitable service you would expect. And, of course, we thank our customers for the business they have given us and all the referrals making it possible for us to be as successful as we are today.
Call today, we'll show you Star treatment, with our friendly and helpful team, always ready to serve you.
Contact Info

Star Products Ltd Baxters Road Bridgetown, Barbados Tel:
(246) 426-3066
Fax: (246) 426–7074 WhatsApp:
1 (246) 234-2770
Em:
[email protected]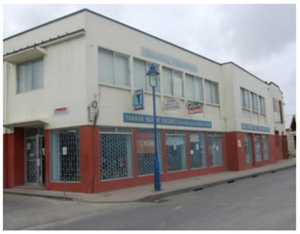 View of our storefront in Bridgetown, Barbados